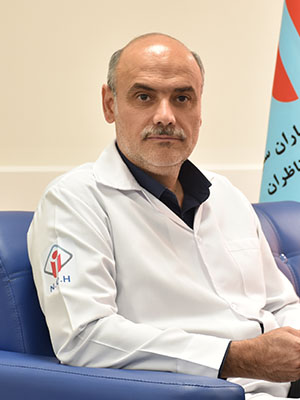 Dr. Masoud Khani
Hospital consultant
Specialization:
Work history:
Email: Massoud.Khani@noh.ir
Number: 561
♦ Professional doctorate in general medicine from Gholum Medical University, Semnan, 1379
♦ Hospital management specialist with a mini MBA degree from the Ministry of Health and Medical Education of Iran
♦ Passing the specialized course of TOT, management of medical centers under the supervision of the Ministry of Health
♦ Director of health care network of Kalat Nader city
♦ Head of health and treatment center of Zavin and Korde village
♦ Executive Director of Ghaem, Taleghani and Shahid Ghayab Hospitals in Mashhad
♦ Executive consultant of Imam Hossein Mohammad Shahr and Tharullah Mehr Hospitals in Karaj
♦ Vice President of Mashhad Chukheh Wrestling Association
♦ Executive director of the project of transplanting the entire country of Afghanistan
♦ Executive consultant of Khatam-ul-Nabiin Kabul and Luqman Hakim Hospitals in Herat, Afghanistan
♦ Senior Advisor to the Director of Abbas Nazeran Charitable Hospital in Mashhad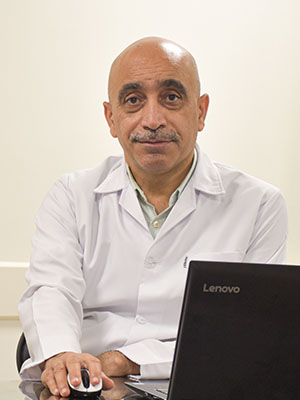 Dr. Hamid Pilehvar
Technical officer and manager of the hospital
Specialization:
Work history:
Email: Hamid.Pilehvar@noh.ir
Domestic: 561
Mahbubeh Mokhtarpur
Supervisor of nursing services
Specialization: Nursing expert
Email: Mahbobe.Mokhtarpour@noh.ir
Domestic: 610
♦ When he was a student, as the first rank student in the country, he was responsible for solving the shortcomings of Sabzevar University. ♦ In the first period of recruitment of paramedical students, responsible for student affairs of Semnan University ♦ During his undergraduate studies, he was responsible for holding the first national student seminar. ♦ During the implementation of the human resources service plan, he was the head of the pediatric department of the 9th Day Torbet Heydarieh hospital and before the academic recruitment, he was the head of the surgery department and then the CCU of Imam Zaman. ♦ Head of Echocardiography Unit and Supervisor in Imam Zaman Hospital (AJ). ♦ After 29 years of working experience in Imam Reza as NICU shift manager, cardiac and CCU supervisor, cardiovascular angiography deputy supervisor, central emergency supervisor, deputy nursing director, clinical supervisor in all departments and while working in Imam Reza hospital. Setting up the Hashminejad heart and CCU departments. ♦ The main member of the 610-bed Imam Reza 2 building launch team, the launch of Imam Reza 2 internal general department, responsible for organizing Adalatian emergency. ♦ Traveling supervisor and then nursing management in Nazeran Oncology Hospital In all these years, conducting researches and presenting posters in national seminars and congresses.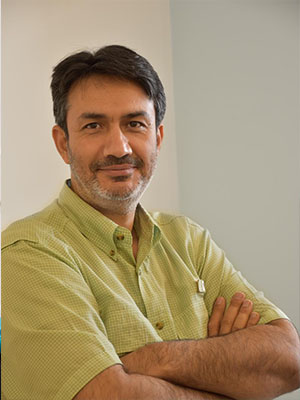 Davood Afrasiabi
Head of Information Technology
Specialization: computer network technology engineering
With 21 years of specialized experience in computer networks
Email: Davood.Afrasiabi@noh.ir
Domestic: 570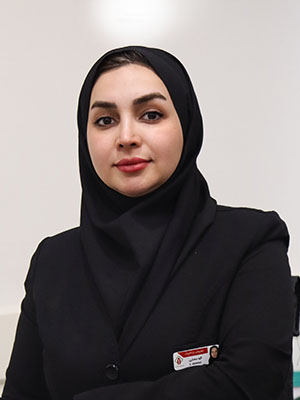 Elahe Mokhtari
Paraclinic supervisor
Expertise: Senior in genetics in line with cancer treatment
More than ten years of intelligence work experience Under the supervision of Hushbari
Email: Elahe.Mokhtari@noh.ir
Domestic: 552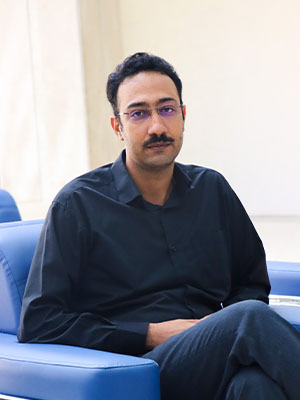 Dr. Hadi Akbari
Supervisor of medical equipment
Specialization:
- Purchase, repairs, maintenance and PM of hospital medical equipment.
- Consulting regarding the purchase and setting up of medical equipment for medical centers.
- Training in using and repairing hospital equipment.
Email: Hadi.Akbari@noh.ir
Domestic: 601
♦ technical manager of the medical equipment and consumables of Bint Al Hadi Hospital. ♦ Expert in the Department of Medical Equipment and Necessities of Mashhad University of Medical Sciences. ♦ Faculty of Medical Engineering Department of Khavaran Institute of Higher Education since 1400. ♦ Lecturer in the medical engineering department of prestigious universities in Mashhad since 2003. ♦ Cooperation with Mashhad University of Medical Sciences and Vocational Technical Development Center in holding specialized courses on medical equipment repairs. ♦Membership in Danesh Banyan Company Gostar Rizvan electro improvement.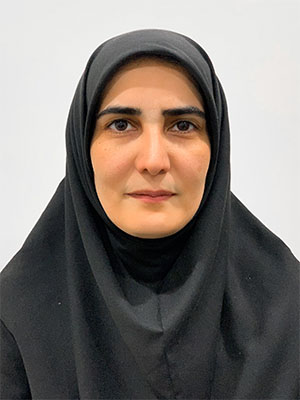 Somayeh Soleimani
Financial supervisor
Specialization:
Work history:
Email: Somayeh. Soleimani@noh.ir
Domestic: 590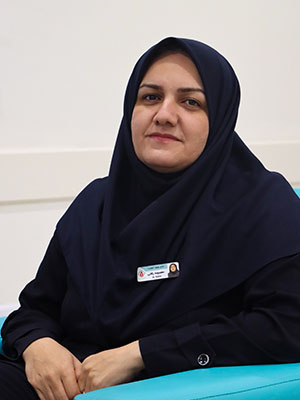 Masoomeh Rafati
Quality improvement supervisor
Expertise: Senior Expert in Human Resource Management
Work history: ten years of clinical work experience and one year of managerial work
Email: Masoome.Rafati@noh.ir
Domestic: 520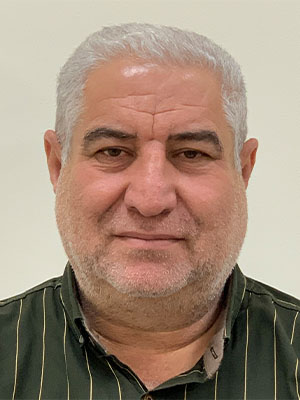 Ali Azizi
Supervisor of physical protection
Specialization:
Work history:
Email: Ali.Azizi@noh.ir
Domestic: 580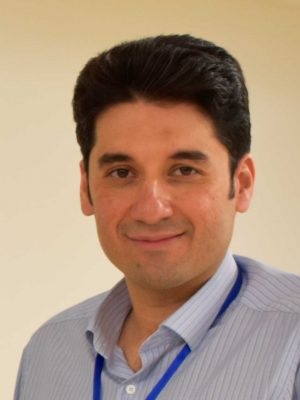 Dr. Hashem Rasti
Supervisor of health information
Specialization:
Work history:
Email: Hashem.Rasti@noh.ir
Domestic: 661
Kazem Naseri
Internal supervisor
Specialization:
Work history:
Email: Kazem.Naseri@noh.ir
Domestic: 600